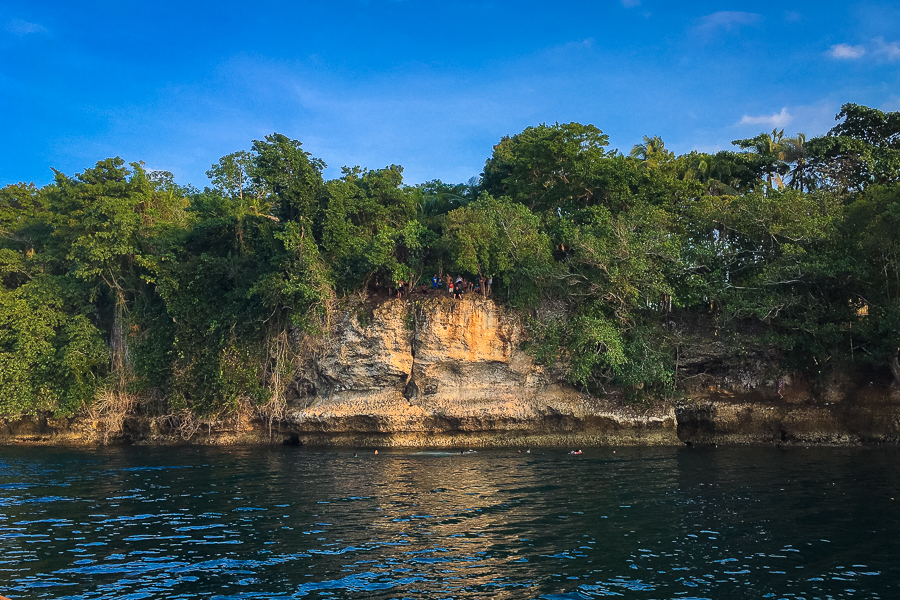 Take a leap of faith. This is literally what you are going to do when you take that jump in Sabang cliff jumping in Samal Island.
Sabang(the Grotto) is situated somewhere near the center of Katipuan. It has been getting a lot of attention from locals, visitors, tourists, etc. For the marine life lovers and thrill seekers, this place is the place to go. It is great for those who want to go scuba diving and those who want to experience cliff jumping. But the true unique experience is to take that jump in at least one of its three jumping spots.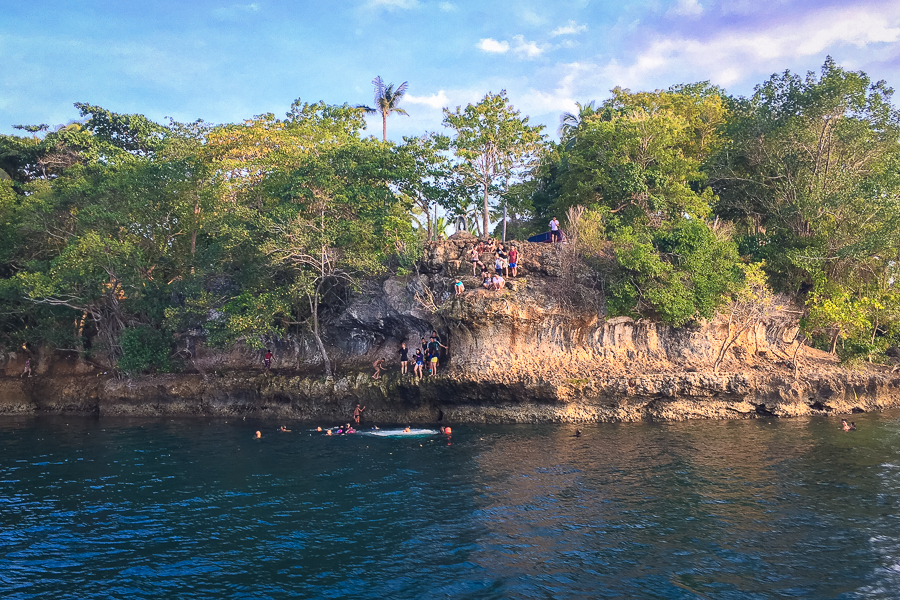 Each of its spots would make you feel like a contestant in "Extra Challenge" or "Fear Factor". The first level is high enough, how much more the next two levels. The first level was at a height of around 14 feet above the sea and the second at around 21 feet and the third around 40 feet.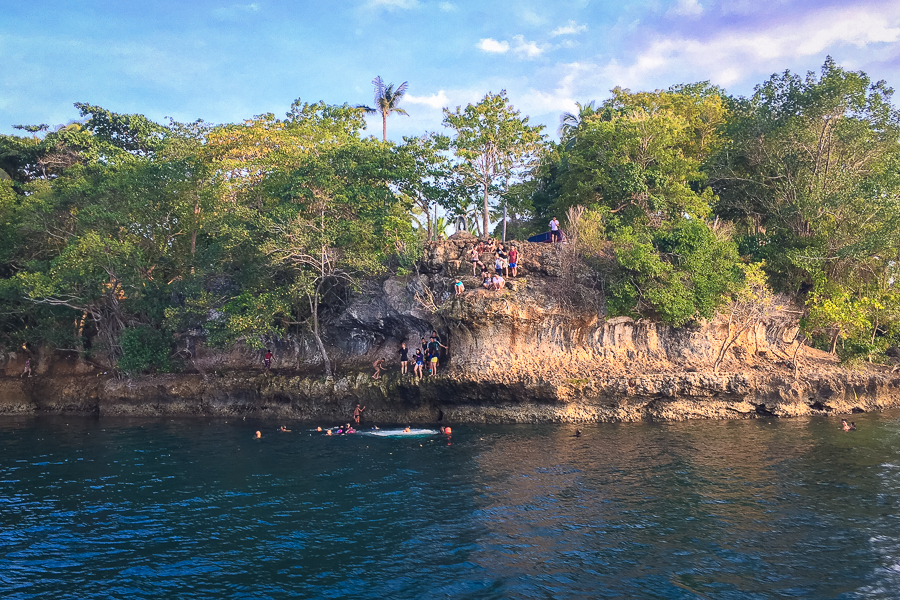 ADVICE: If you are attempting to jump at the second or the third level, make sure to have company, or better yet friends, to spot you as you jump. It is better to take precautionary measures if an accident does happen. And of course, it would be nice if someone could film your jump.
It is not easy to get to these jumping sites, but it surely is a worth it and unique experience.
And the best thing about it is that it's for free. Yes, no entrance fee needed.
All you need is the guts to actually take that jump.
HOW TO GET THERE:
Option 1:
From the airport, find a taxi going to Sasa port (BARGE), then wait for a bus going to Pena Plata and look for Habal-habal that will take you to Sabang.
Option 2:
From the airport, find a taxi that can take you to Sta. Ana Wharf
There will be a ferry going to Katipuan, Samal Island that you can ride
Habal-habal will be in the area to take you to Sabang.
TIPS:
Save up your energy because there are no cottages near the area.
Charge up your cameras and phones because you might want to stay awhile and swim.
DO NOT LEAVE YOUR TRASH. THROW THEM IN THE RIGHT PLACE.
It may take some time before you gather up the courage to take that jump, but like the one of the famous lines in Divergent, "Don't think, just jump."